All goods quality is protected by a Medmetr inspection
Sold Out
Clinical Audiometer Oscilla SM960-C
Article number: 49897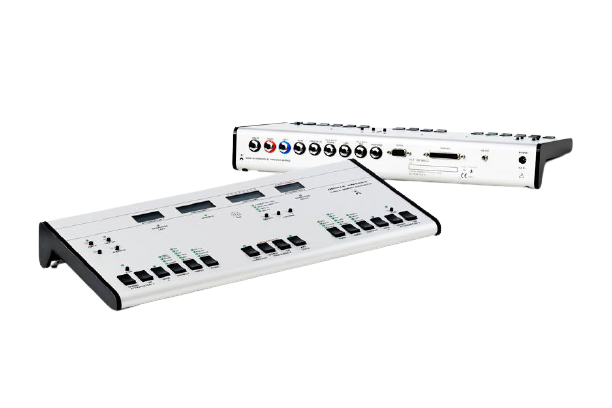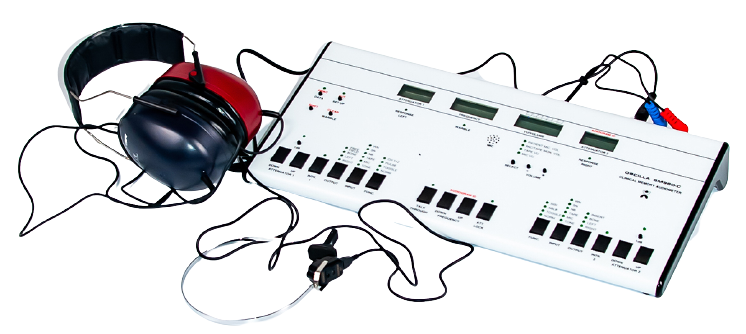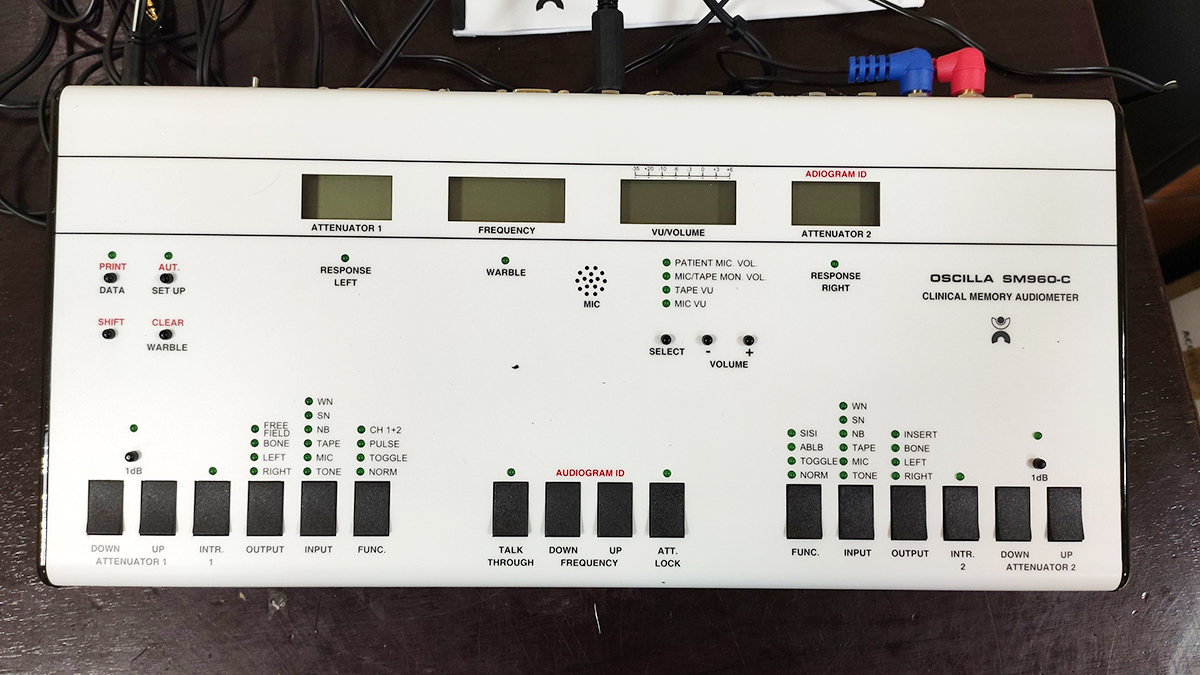 GE Healthcare — известный поставщик медицинского оборудования и услуг широкого спектра. Компания обеспечивает больницы всего мира высококачественным оборудованием диагностической визуализации и
ИТ-решениями, такими как МРТ и УЗ-аппараты.
More about the product
The SM960-C is a clinical audiometer, with two independent channels and a sound pressure level from -10 to 120 dB, equipped with various types of signal masking, in particular Narrow-band Masking.

The device has built-in memory for 17 audiograms, and the ability to connect to a PC or printer.

The SM960-C is a programmable audiometer with a choice of various acoustic tests, including automatic threshold tests.

Display: The device has four liquid crystal displays, three of them for traditional use: an attenuator and a frequency value display. The fourth display, referred to as the VU display, is intended for various purposes, mainly metrological, and during normal use, as an indicator of the sensitivity of the microphone during speech tests.

The Oscilla SM960 Series Audiometer (SM960-C) is designed to detect hearing loss by air and bone sound transmission.
The audiometer is designed for use in hospitals, polyclinics, health centers and medical units. Depending on the degree of potential risk of use, the audiometer belongs to class 2a according to GOST R 51609.

The audiometer is made in the form of a desktop-type device, in a unified case with connection to the air and bone conduction head phones, a remote microphone and a patient response button. It has the ability to connect to a personal computer and a printer for printing audiograms.