All goods quality is protected by a Medmetr inspection
Sold Out
Non-contact pneumotonometer Keeler Pulsair desktop intelliPuff United Kingdom
Article number: 49406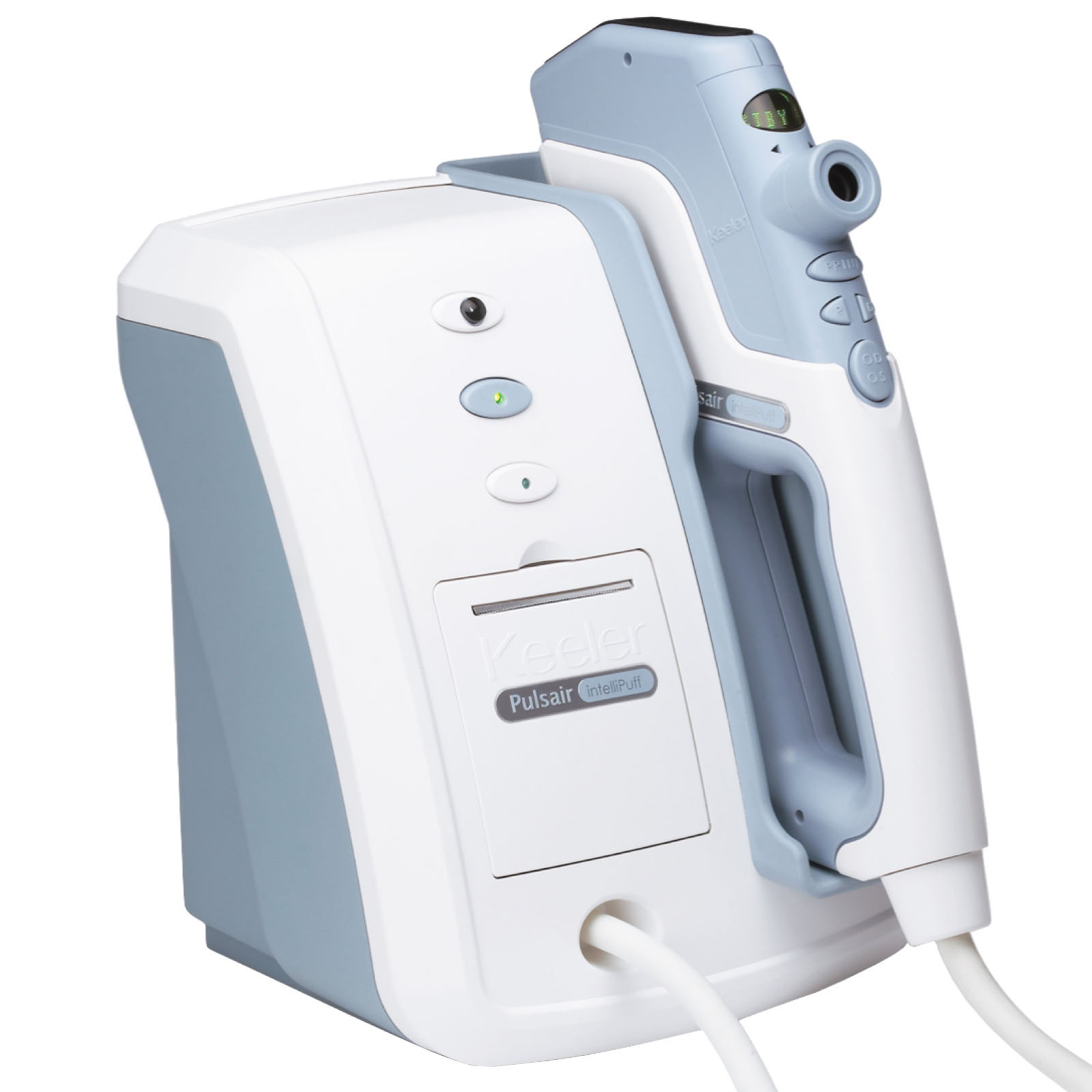 GE Healthcare — известный поставщик медицинского оборудования и услуг широкого спектра. Компания обеспечивает больницы всего мира высококачественным оборудованием диагностической визуализации и
ИТ-решениями, такими как МРТ и УЗ-аппараты.
More about the product
Keeler has implemented a non-contact pneumotonometer in an unusual compact form factor that allows you to place it on any work surface, including the option of mounting it on the wall. The measurement interface is connected to the main unit by a hose cable.
The pneumotonometer is used for non-contact measurement of intraocular pressure. This type of study is necessary, first of all, in glaucoma, when increased intraocular pressure is one of the main criteria for the development of this pathology. It is used for screening, since the error of the method is quite large in comparison with the classical methods of measurement according to Goldman or Maklakov. The main advantage is simplicity, no contact with the patient's eye, speed of measurement, does not require anesthesia.
Features:
The tonometer is easy to handle both for medical staff and patient
It can be placed both on an instrument table and mounted on a wall
Averaging of 4 measurements to increase the accuracy of the result
Built-in thermal printer
Data transfer via USB port
Technical specifications:
Name

Ratio

Measuring range

5-50 mm Hg.

Hose cable length

2 m

Height

Stationary unit: 26.0 cm

Manual unit: 31.5 cm

Width

Stationary unit: 22.0 cm

Manual unit: 4,6 cm

Length (depth)

Stationary unit: 21,5 cm

Manual unit: 15,0 cm

Weight

Stationary unit: 2,465 cm

Manual unit: 0,890 cm

Power supply

100/240 V, 50/60 Hz