All goods quality is protected by a Medmetr inspection
Scanner frame Huvitz CFR-4000
Article number: 49643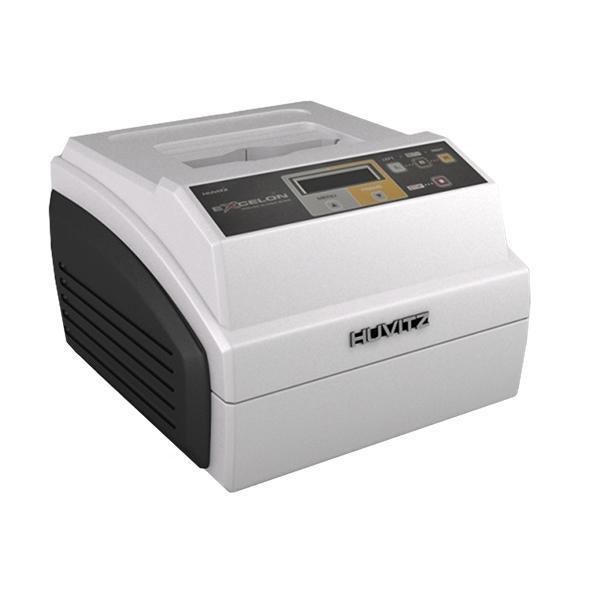 GE Healthcare — известный поставщик медицинского оборудования и услуг широкого спектра. Компания обеспечивает больницы всего мира высококачественным оборудованием диагностической визуализации и
ИТ-решениями, такими как МРТ и УЗ-аппараты.
More about the product
The CFR-4000 is a fully automatic frame tracer that performs 3-dimensional tracing. It is part of the Huvitz Excelon series, a versatile lens finishing system designed for retail practices of all sizes. All of the finishing processes—from tracing to edging—are fully optimized with advanced three-dimensional digital technology, enhancing productivity and efficiency.
The CFR-4000 is a truly material-friendly unit that can be used in virtually every situation. It provides fast and adaptable tracing for all frame materials and shapes. In fact, it is capable of scanning and digitally filtering 16,0000 points of shape data. This fully-automatic tracer is intuitive and user-friendly.
Features:
▪ Fully Automatic
▪ 3D Tracing
▪ Incredibly Fast
▪ Automatic Data Transfer
▪ Various Tracing Modes

Technical specifications:
Frame Scanner CFR-4000
Scan Type

Three-dimensional binocular

Scan Mode

Automatic

Semi-automatic

Scan Types

Rim frame: diam. 16-92 mm
Pattern: diam. 16-84 mm

Scanned frames types

Rim (TV. plastic)

Rim (soft.plastic)

Rims (metal)

Rimless

Types of scanning by symmetry

Monocular (lev)

Monocular (right)

Binocular symmetric

Binocular asymmetric

Maximum base for scanning

8

Frame material

Metal

Hard plastic

Soft plastic

Scan options

Normal scanning (monocular+binocular)

Minimum diameter

Rim Frame: 17mm
Pattern: 17mm

Maximum diameter

Rim Frame: 92mm
Pattern: 84mm

Data transfer

PD distance, rim curvature, perimeter, 3D angle, shape concavity

Start automatic test

Yes

Screen

Single-line with backlight

Sizes

284(L)x320(W)x190 (H) mm

Weight

8 kg

Power Settings

AC 100~240 V, 50/60 Hz

Power consumption

32 W