All goods quality is protected by a Medmetr inspection
Декомпрессионная система Triton DTS
Article number: 50109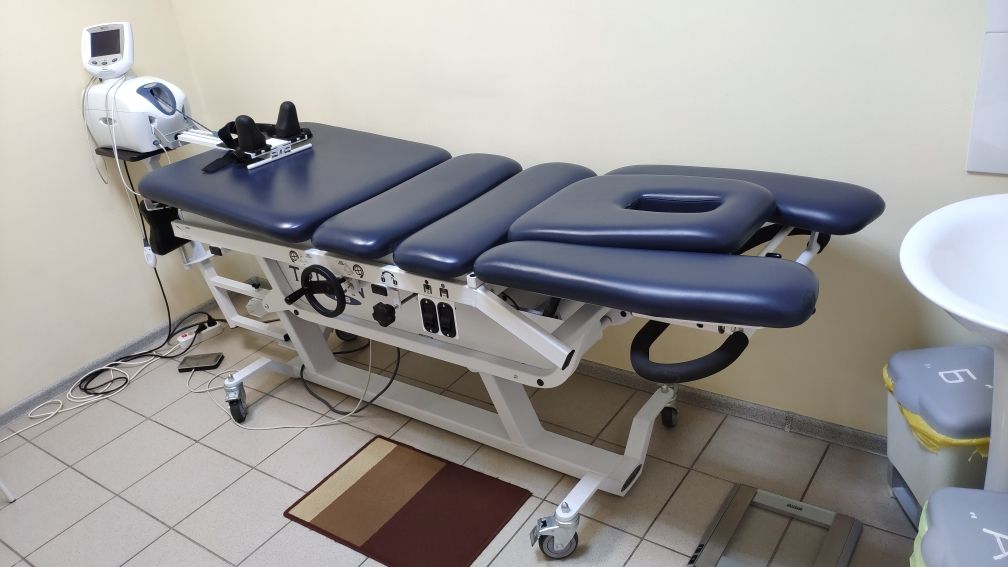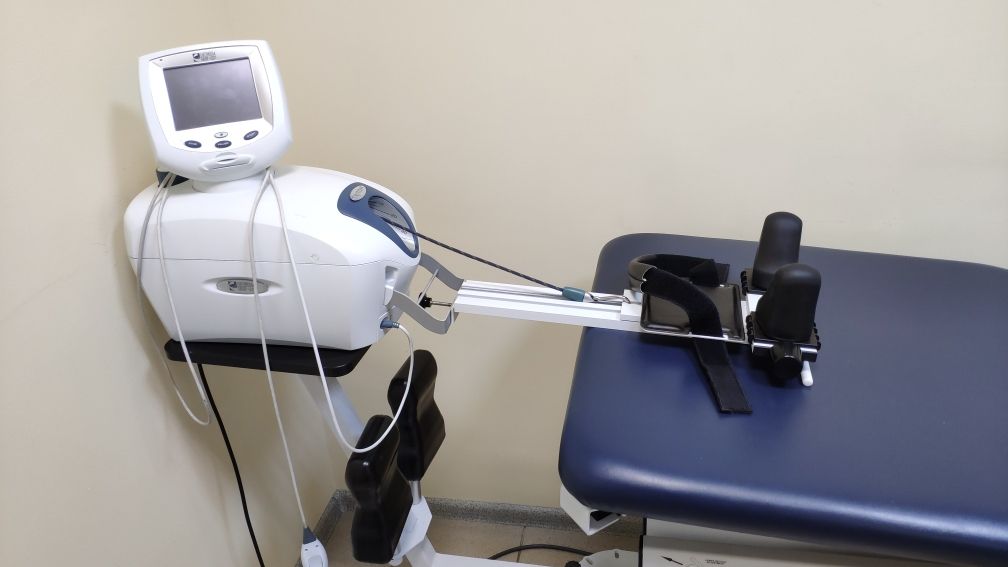 GE Healthcare — известный поставщик медицинского оборудования и услуг широкого спектра. Компания обеспечивает больницы всего мира высококачественным оборудованием диагностической визуализации и
ИТ-решениями, такими как МРТ и УЗ-аппараты.
More about the product
Triton DTS is one of the leading decompression traction systems in its class. Triton DTS allows to perform cervical and lumbar traction in a controlled and proven method at a price significantly lower than by competitors.
Triton DTS offers a comprehensive system that includes a table, a completely unique design for spinal therapy, a sophisticated traction device, as well as an easy-to-use QuikWrap belt system.
In addition, the system is equipped with a neck extension unit, convenient rollers for knees and ankles, as well as a bioelectronic pressure feedback device.
The use of a traction table allows to:
Increase the distance between the vertebral bodies
Treat intervertebral hernias (some of their types)
Strengthen and develop hard-to-reach small muscles and ligaments around the vertebral column, which helps to strengthen the spinal muscles in general·to improve blood circulation in the vessels of the spine
Straighten a curved spine.
Technology:
The triton traction system consists of an electronic unit with computer control, a specially adapted table that can be used later as a massage table. The electronic unit of the Triton system provides precise dosed traction of the cervical and lumbar spine. The quick-fit belt system for spinal decompression traction allows you to fix the patient and start treatment in less than 2 minutes.
Features:
Maximum patient comfort in lying on the stomach and on the back during manual or traction therapy
Pelvic tilt function, which helps to cope with the problem of pelvic asymmetry that occurs in patients with low back pain
Independently controlled arm and chest sections to help maintain a neutral spine position
The headrest with the possibility of changing the position rises to the position up to 35°, providing convenient access to the thoracic and cervical spine
Folding handrails for traction in the slack position face down without restriction of the thoracic region
Pneumatic booster for friction-free sections for easy installation of the required positions
Table with height adjustment from 52 to 104 cm
Removable armpit racks that provide additional support and prevent slipping during traction in supine position