All goods quality is protected by a Medmetr inspection
Shower chair-Charcot shower by Trautwein Model Kneipp Type DSK-WD with contrast shower
Article number: 22341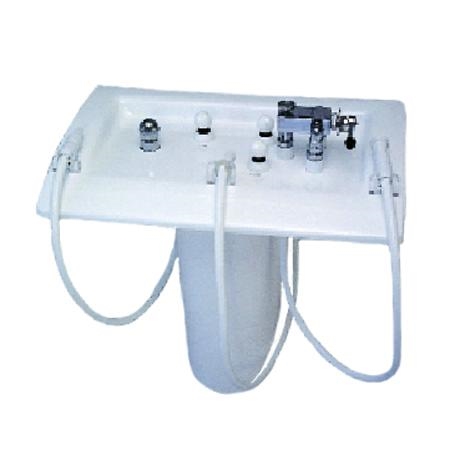 Available from stock
Buy
Guaranty 6 months (optional)
More about the product
Compact plastic case is to accommodate all the necessary equipment for connecting to cold and hot water pipes (provided by the customer).


Consists of:


1 plastic case is in 2-pieces, it has a laminated stand (length/ width/ height: 1035 x 660 x 900 mm, top made of white acrylic).


1 contrast shower unit, 1", with chrome-plated armature block, incl. thermometer and switch lever with adjustable stop on the cold water side.


1 thermostat with a ¾ " valve with thermal burn protection, dirt filter and shut-off valves. 3 ¾ " valves built into the case.


1 set of connection hoses, with cap nut, 1." 1 therapeutic hose, white, with jet massage nozzle.


1 therapeutic hose, white with rain shower head.


1 therapeutic hose, white, with an open tip, for Kneipp cure.


3 acrylic holders for hanging therapeutic hoses.


4 connecting anchors M10 UKA3 for high-hardness building materials, for fixing in the floor, including stencil for holes drilling.