All goods quality is protected by a Medmetr inspection
Sold Out
1CCD DIXION Endovideocamera
Article number: 48909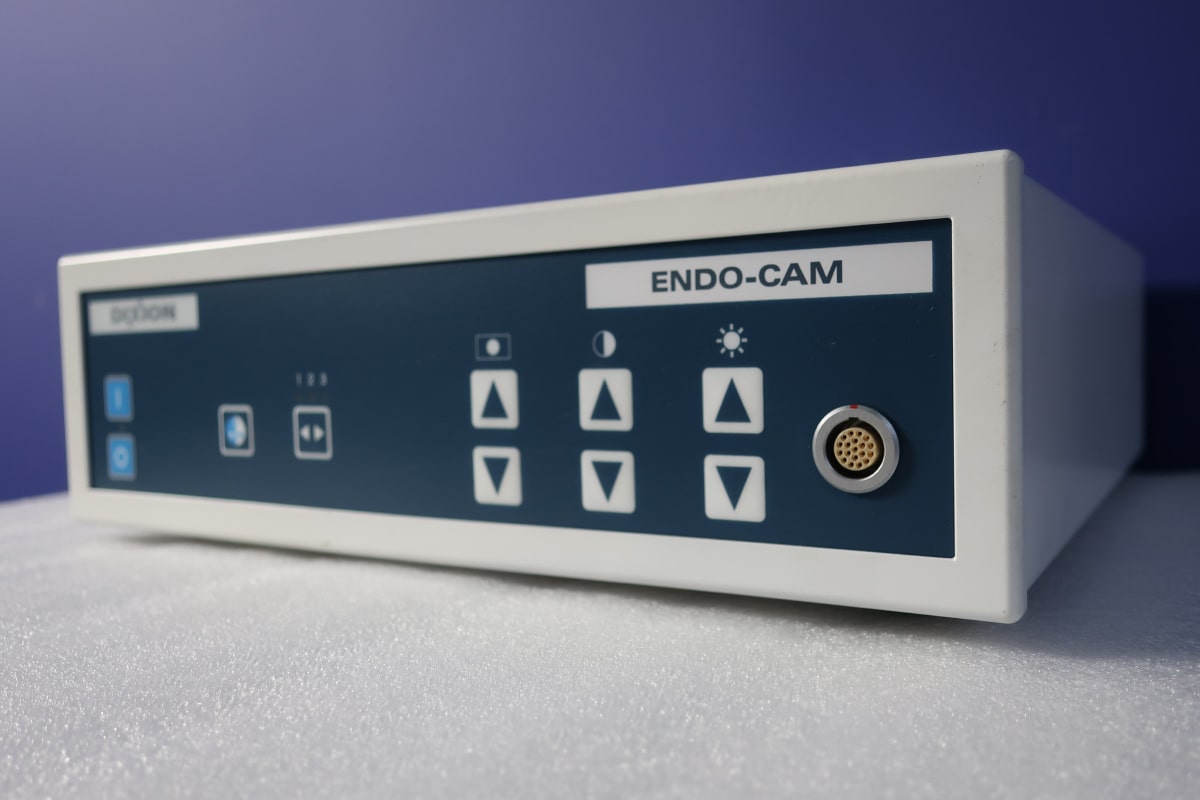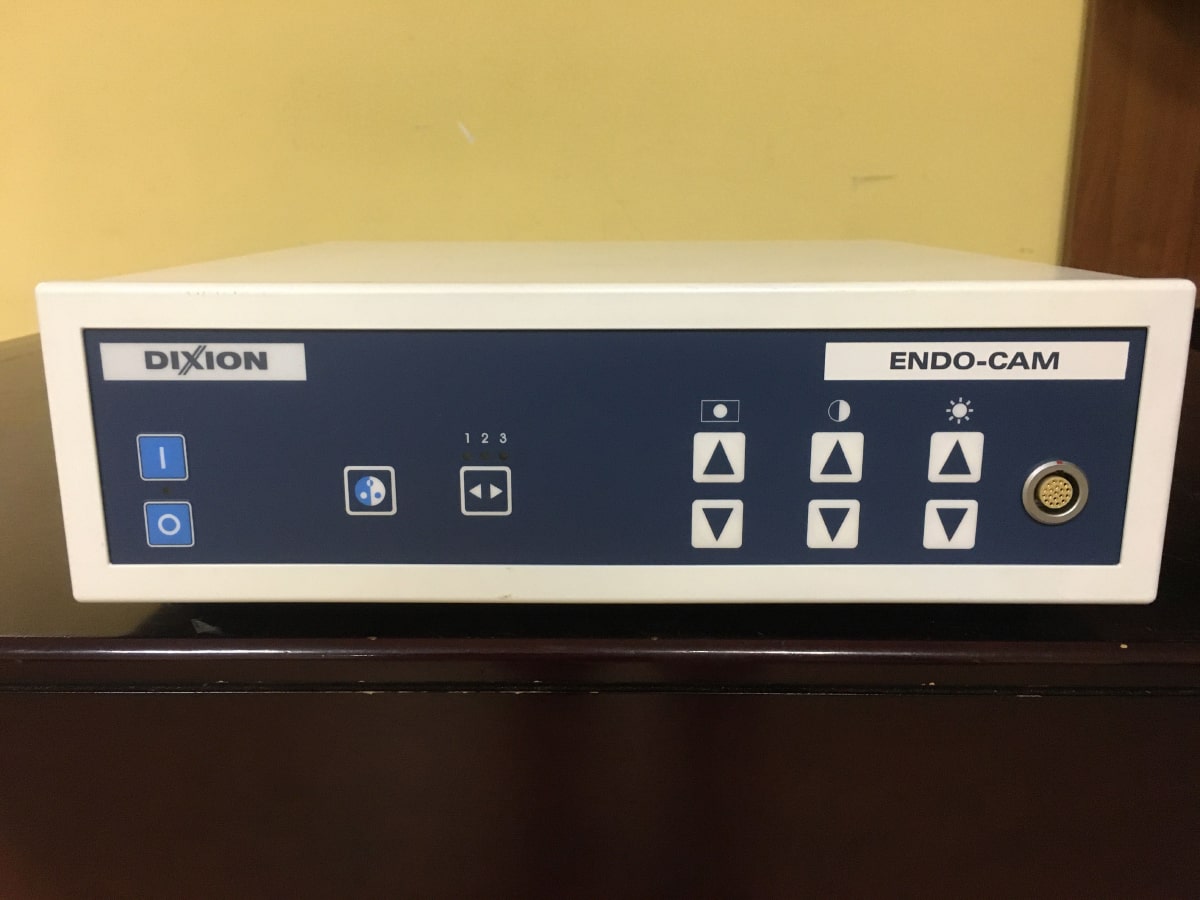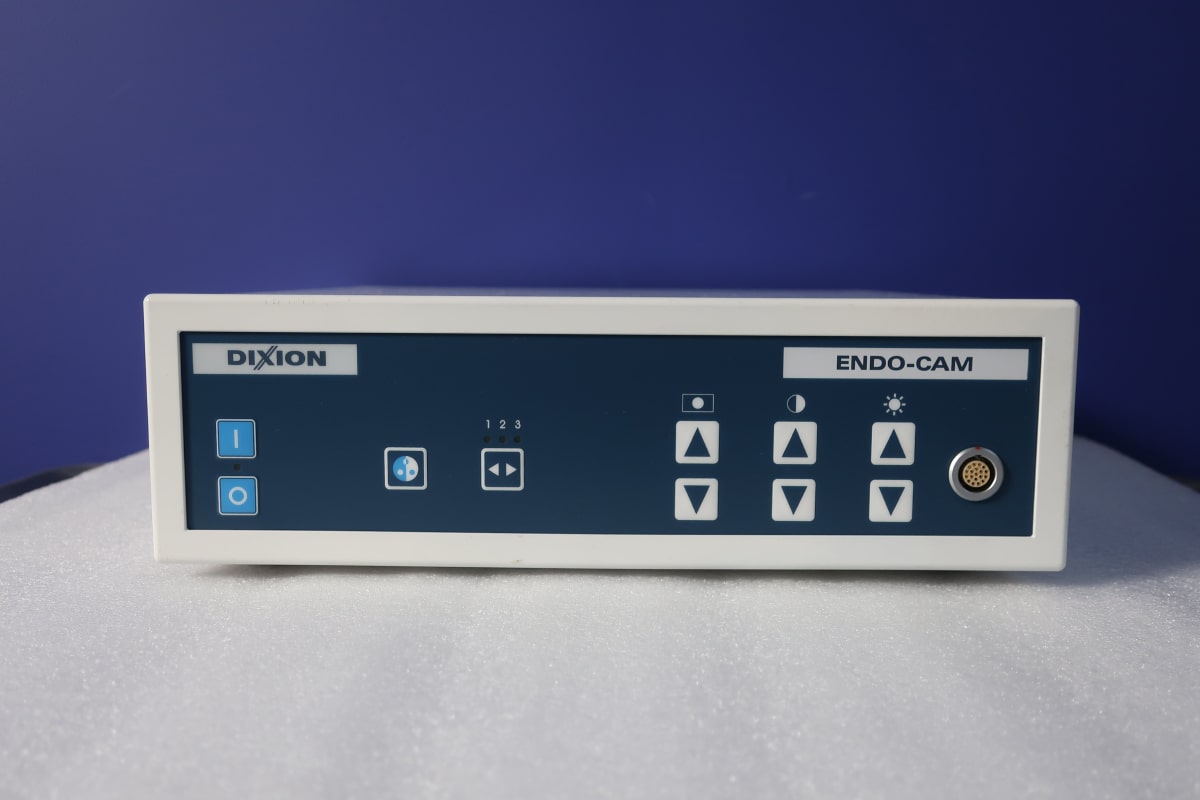 More about the product
Standard-resolution endoscopic video camera for use with other endoscopic equipment.
Functions:
White balance.
Image focus on the camera head.
Three different image settings for different endoscopes:
For rod lens endoscopes, the first setting gives the highest image contrast.
For rod lens endoscopes, the second setting gives the average contrast of the image.
For fiber-optic endoscopes (bundle), the third setting is "antimoir":
suppression of distortions occuring while digital image processing.
General electrical parameters:
| | |
| --- | --- |
| Parameter | Value |
| Power consumption | 25 W |
| Current consumption (115 V network) | 220 mA |
| Current consumption (230 V mains) | 110 mA |
Characteristics of the video camera:
Parameter

Value

TV Standard

PAL, NTSC

Sensor type and size

Sony CCD ½"

Scan system

Interlaced 2:1

Image Elements

PAL 752 (H) × 582(V)

NTSC 768 (H) × 494(V)

Resolution

480 lines

Brightness

Automatic adjustment

Signal-to-noise ratio

> 47 dB

Video signal type

Video or S-Video