All goods quality is protected by a Medmetr inspection
Sold Out
Hematological Analyzer Gemalite 1270 Dixion
Article number: 40877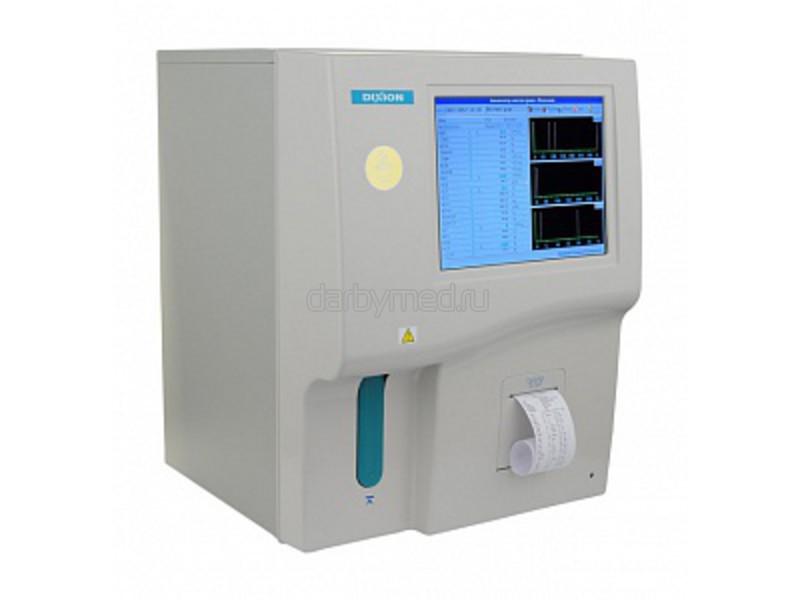 Send a request
Description
21 parameters (WBC, Lym%, Mid#, Gran#, Lym%, Mid%, Gran%, RBC, HGB, HCT, MCV, MCH, MCHC, RDW-CV, RDW-SD, PLT, PDW, MPV, PCT,P-LCC , P-LCR)
Show more
More about the product
The hematology analyzer is designed to increase the efficiency of analysis, reduce the labor costs of personnel, reduce errors, improve operator safety and minimize the consumption of reagents. The device is compact, easy to use and has a favorable price-quality ratio.
The expediency of purchasing this analyzer for general blood analysis is dictated by the need to use hematological methods in daily practice. The results of the hematological analysis complement the clinical picture of the disease, allow you to clarify diagnosis, monitor the course of the pathological process, and predict the outcome of disease.
Functional characteristics:
21 parameters (WBC, Lym%, Mid#, Gran#, Lym%, Mid%, Gran%, RBC, HGB, HCT, MCV, MCH, MCHC, RDW-CV, RDW-SD, PLT, PDW, MPV, PCT, P-LCC , P-LCR);
3 histograms (WBC, RBC, PLT);
Differentiation of white blood cells into 3 subpopulations (lymphocytes, medium cells, granulocytes);
Performance: 60 tests per hour, working 24 hours a day;
Atomatic hibernation and wake-up functions;
Samples: whole blood, capillary blood and pre-dilution;
9 µl sample for whole and capillary blood;
Principle of counting shaped elements of blood: electrical impedance;
Determination of hemoglobin: cyanide-free photometric method;
Windows Operating System;
Calibration: auto-calibration mode, 3 manual calibration modes;
Ability to store up to 50,000 test results, including parameters, histograms and patient data;
Displaying results on a 10.4"TouchScreen;
Built-in thermal printer, ability to connect an external printer.