All goods quality is protected by a Medmetr inspection
HS Huvitz Slit lamps (South Korea)
Article number: 21531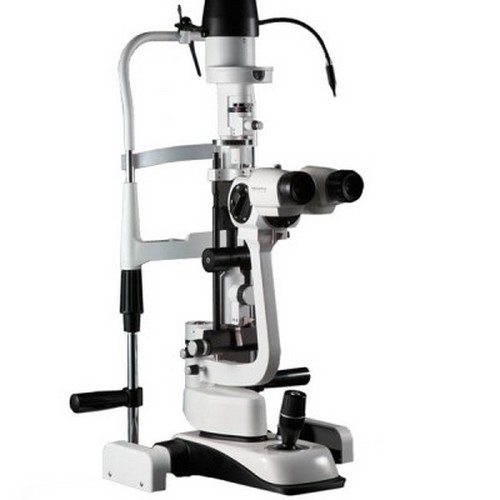 The price for this product is available on request
Under the order
Send a request
Description
Microscope: Galileo

Magnification: 6x, 10x, 16x, 25x, 40x

Eyepiece: 10x, 12.5 x

Halogen lamp, power-30 W

Show more
More about the product
Huvitz HS slit lamps is reliable and high-quality product produced in South Korea.
The lamps can be equipped with an upper (model HS-7000) or lower (model HS-7500) illuminator. Thanks to the 5-speed drum system, there is a wide range of magnifications from 6x to 40x.
The 30W halogen lamp provides bright and contrasting image.
The microscope inside is built according to the Galliley scheme, recognized as a world standard, ensuring a wide field of view, a real image and the highest accuracy.
A special feature of Huvitz HS slit lamps is presence of a yellow filter. It can be used in combination with a blue one in order to check the correct fit of contact lenses.
A particularly ergonomic joystick makes controlling the slot position easy and precise.
When used in conjunction with the Huvitz HIS-5000/HIS-7000 camera kit, the button on the end of the joystick controls the camera shutter release.
The HS slit lamps can be optionally equipped with a photo kit (HS-5000 or HIS-7000) and the Huvitz HT-5000 applanation tonometer.
The specialized software that comes with the camera makes it easy to receive, process and archive data.
Lamp Name:
HS-5000, Huvitz (South Korea)
HS-5500, Huvitz (South Korea)
HS-7000, Huvitz (South Korea)
HS-7500, Huvitz (South Korea)
Huvitz HT-5000 Applanation Tonometer
Features:
Digital display-allows you to read the measurement results regardless of the light intensity in the room
Wide handles for easy adjustment of the measuring prism position
The optimized algorithm allows you to calculate IOP faster and with greater accuracy
Instant transition from sleep mode to measurement mode
Powered by the most common AAA batteries
Tilted display position for more comfortable reading of measurement results
Mounting method: On the body of the microscope
Measuring range: 3-75 mm. Rt. st.
Standard deviation: Less than 1.5% of the measured value
Weight: 0.5 kg