All goods quality is protected by a Medmetr inspection
Medical Blood Storage Refrigerator iLR111 Helmer
Article number: 35591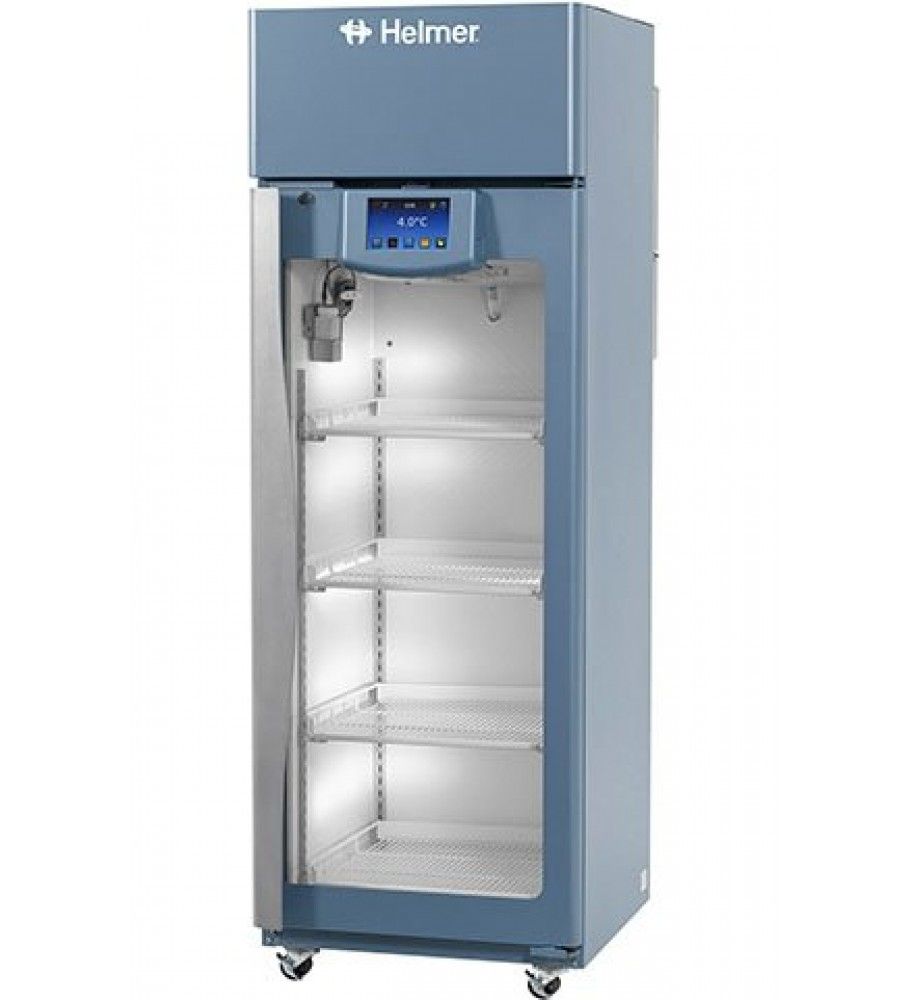 More about the product
This product line differs from other models significantly. It is equipped with the i.C3 program, which provides continuous temperature monitoring and control, multiple information logging, event confirmation, and information downloading via a 177 mm full-color touch screen.
i. C3 with 177 mm full color touch screen monitor;
Two independent temperature sensors in a form of stainless steel bottles (one sensor in the iB111);
Temperature in °C or °F;
102 mm seven-day pie chart recorder;
Ink-free pressure-sensitive recorder paper with a range from -5 ° C to +20 ° C;
Backup battery;
Calibrating the temperature settings and the recorder by using the built-in keyboard.
Storage:
Convenient adjustable door handles with integrated label compartment (i. Series).
Reliable sealed construction for spills' containment.
Stainless steel limiters to prevent rust and corrosion.
Easy access to materials thanks to smoothly pulling out drawers
Thanks to the special design, the drawers do not scratch glass doors.
The protective cover prevents damage to the guide pipes in the box.
Cooling:
The powerful forced air cooling system with freon-free R-134A refrigerant ensures high efficiency and environmental safety.
Forced air circulation keeps the temperature in the chamber within + / -1°C of the set temperature and provides a quick temperature recovery after opening doors.
Automatic condensate evaporation function. The fan turns off when the door is opened to maintain a constant temperature.
No defrosting cycle is required to maintain temperature stability.
Housing design:
Steel interior, exterior surfaces and door handle with special powder coating, resistant to bacteria;
Ergonomic comfortable door handle (i. Series);
Carefully designed frame for maximum stability;
Double glass door with long handle, convenient for disabled people;
Innovative self-closing sealed door system with magnetic closure;
Keyboard lock
LED lighting with switch on the control panel;
Automatic power on/off (i. Series);
Insulation with freon-free polyurethane foam (thickness of 51 mm or more);
Double hinged rollers;
Inlet at the top of the housing for external sensor;
Eco-friendly and long-lasting rechargeable battery (i. C3);
Recessed bottom for easy cleaning;
Connector and cable used in medical equipment.
Technical specifications:
| | |
| --- | --- |
| Operating range, °C | From 2 to 10 |
| Doors | 1 |
| Package or box capacity | 364 |
| Volume (cubic l) | 326 |
| Internal dimensions (WxHxL), mm | 508х1258х508 |
| External dimensions (WxHxL), mm | 616х1791х623 |
| Compressor | 33 VD with air-cooled R-134A, without freon |
| Power supply | 230V, 50/60 Hz, 4.2 FLA |
| Weight, kg | 147 |