All goods quality is protected by a Medmetr inspection
Sold Out
MD1000 Headlamp Illuminator Kit + HK 7000 Light Source (Heine)
Article number: 35194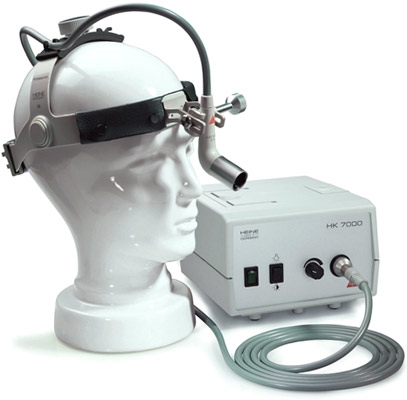 Send a request
Description
50,000 lux at a distance of 20 cm with HK 7000 light source

Show more
More about the product
Advantages:
Compact, high-tech optics for homogeneous, exceptionally bright lighting.
Lightweight, movable fiber-optic cable with clip, 3 m long.
The height and angle of the lighting are set by a single control.
The lightweight, flexible Professional L head band is adjustable in height and width. Removable soft pad.
Adjustment of the size of the light spot is carried out by a sterilized lever.
It is combined with HEINE binocular magnifiers with magnification from 2x to 6x.
Compatible with SSD camera.
F. O. light sources: NK 7000, XENON 1000. The length of the F. O. cable is 3 m. Adapters for projectors of other manufacturers.
50,000 lux at a distance of 20 cm with a HK 7000 light source.