All goods quality is protected by a Medmetr inspection
Sold Out
Set of ophthalmoscope Specialist 2.8 V and retinoscope 2.8 V
Article number: 50126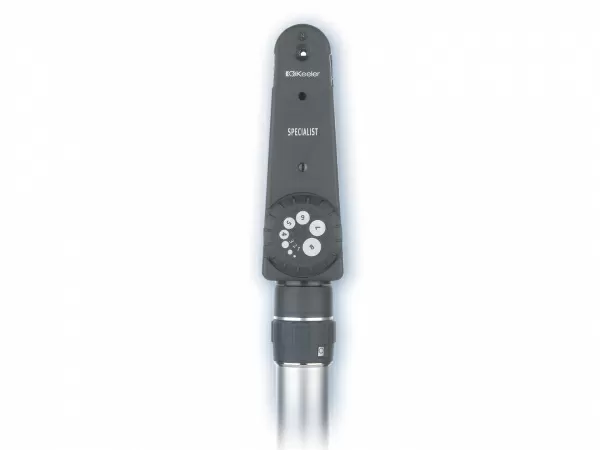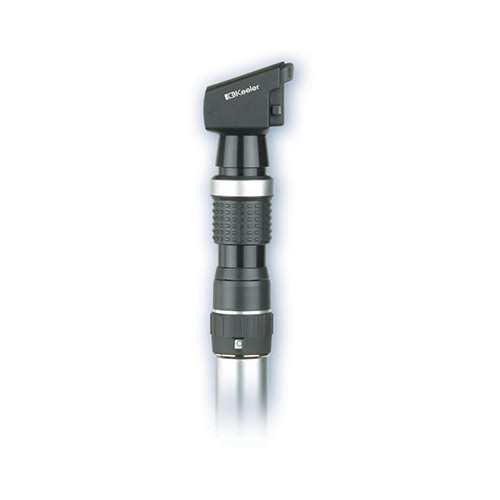 More about the product
KEELER's Specialist ophthalmoscope is the choice of European ophthalmologists for decades.
The widest range of lenses available in the direct ophthalmoscope provides a clear and accurate image of the internal structure of the eye, ensuring optimal diagnosis in any situation.
The Morton lens distribution system contains precisely manufactured glass lenses for optimal viewing. The elongated head design makes it easy and convenient to select the position for inspection.
Bright white lighting
DPTR range from -45 dptr to +44 dptr step 1 dptr
Smoothly adjustable aperture selection dial
Determination of the pupil diameter
Apertures and filters:
| | |
| --- | --- |
| Small Circle | examination of the fundus with a narrow pupil |
| Middle circle | examination of the fundus with a narrow pupil |
| Big Circle | general examination with dilated pupil |
| Gap | obtaining an optical cross-section of the structures of the eyeball. (helps in identifying various lesions, tumors or edema of the disc) |
| Cobalt | it is used with fluoroscein for a detailed cornea examination |
| Redless (Green) and Target | for examination of blood vessels, using the target to determine the eccentric fixation |
Feature: Morton lens distribution system
The retinoscope is compact and easy to use! There is no need to darken the room. The device with a circular light spot allows you to perform classic skiascopy in any room. A retinoscope with a dashed light spot makes it possible to study refraction using a light beam in the form of a slit, which is easy to move along the axes and evaluate its shape, brightness and direction after installing the right lenses in front of the eye.
The bright halogen lighting ensures a sufficient level of illumination for refraction even in the most difficult cases
Neutralization test (patented)
The only retinoscope that provides quick confirmation of neutralization. In Streak and Spot modes, you can change the beam from divergent to convergent, which makes it possible to cross-check the accuracy of the neutral point. The ability to double check of neutralization in the upper position each time guarantees correctness of the assessment
· High-precision magnetic control (patented)
· Improved all-round access to a single control for adjusting rotation and convergence of the beams. Precise movements are achieved through the use of magnetic materials based on rare earth metals
· Two-position aperture
· The ability to select from 1.7 mm to 4 mm aperture with a finger movement to optimize brightness or reduce retinal reflex
· A soft brow rest is suitable for working with glasses
· Power 3.6 V