All goods quality is protected by a Medmetr inspection
Ophthalmoscope Specialist 3.6V (Keeler (Great Britain))
Article number: 50121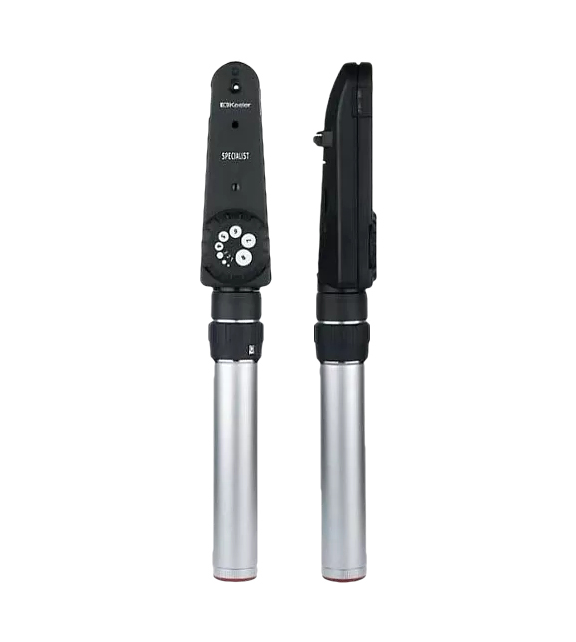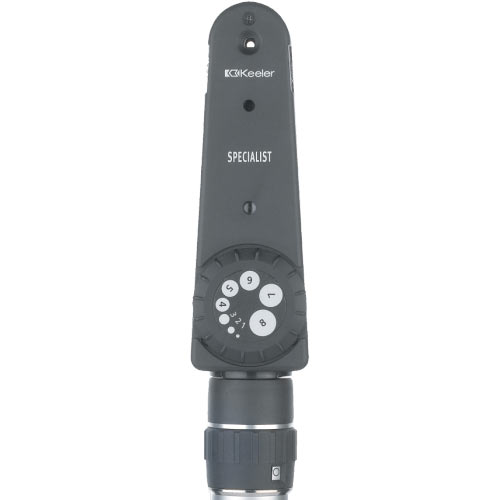 More about the product
Direct ophthalmoscope
The KEELER Specialist ophthalmoscope has been the choice of European ophthalmologists for decades.
The widest range of lenses available in the direct ophthalmoscope provides a clear and accurate image of the internal eye structure, ensuring optimal diagnosis in any situation.
The Morton lens distribution system contains precisely manufactured glass lenses for optimal viewing. The elongated head design makes it easy and convenient to select the position for inspection.
Bright white lighting
DPTR range from -45 dptr to +44 dptr step 1 dptr
Smoothly adjustable aperture selection dial
Determination of the pupil diameter
Apertures and filters:
| | |
| --- | --- |
| Small Circle | examination of the fundus with a narrow pupil |
| Middle circle | detailed fundus examination with a narrow pupil |
| Big Circle | general examination with dilated pupil |
| Gap | obtaining an optical cross-section of an eyeball structures (helps in identifying various lesions, tumors or disc edema) |
| Cobalt Blue | is used with fluoroscein for a detailed cornea examination |
| Redless (Green) and Target | for examination of blood vessels, using the target to determine the eccentric fixation |
Feature: Morton lens distribution system