All goods quality is protected by a Medmetr inspection
Mitsubishi P93E Video Printer
Vendor code: 44249
New (Never used)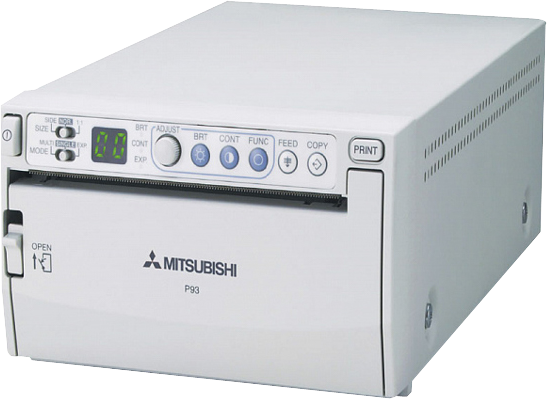 Manufactured:
after 2013 г.
The price for this product is available on request
In stock
Buy
Compare
Do you want to sell a similar model?
description
Black and white compact video printer, which is intended for use in medical registration.
Show more
Подробнее о товаре
Черно-белый компактный видеопринтер, который предназначен для использования в медицинской регистрации. Надежный и недорогой с высоким разрешением 325 dpi (12.8 точек/ мм) печати за короткое время – 2,8 секунды (в зависимости от размера отпечатка). Это экономичный видеопринтер, он может печатать два изображения без пробела, а также имеет сберегающий бумагу режим для печати серии изображений.
Как и все принтеры Mitsubishi – Electric, P93 имеет простую и удобную панель управления, табло для отображения готовности и состояния функций, режима работы и индикаций ошибок.