All goods quality is protected by a Medmetr inspection
TCP-2000 Sign Screen Projector, Tomey (Japan)
Article number: 49503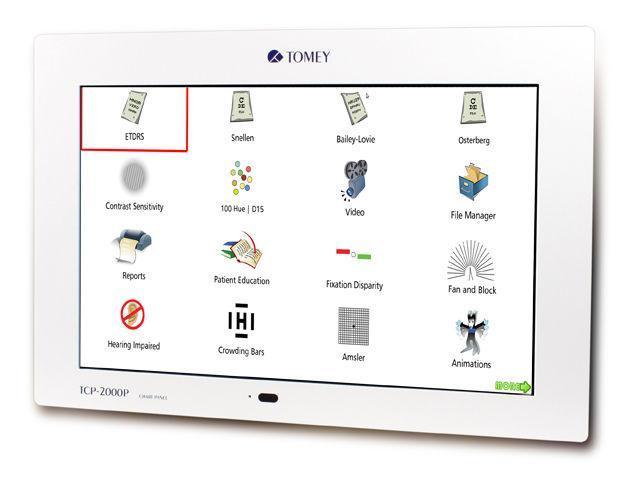 More about the product
The sign projector is an indispensable device for any ophthalmology office, allowing you to accurately diagnose the patient's refraction. The Tomey TCP-2000 sign screen projector is a new era in conducting refractive tests from the widely known ophthalmic equipment manufacturer Tomey (Japan).
Advantages of the Tomey TCP-2000 projector:
minimum distance for installation is 1.9 m, and therefore suitable for placement even in a very small room;
clear display of test tables;
ability to independently program necessary tests, that is, allows you to set an unlimited number of tests;
compatible with special equipment for calculating refractive error-a phoropter.
Tomey TCP-2000 Projector Test Suites
Standard tests.
Stereo tests.
Assessment of eye sensitivity.
Tests for the right and left eye.
Fast and convenient operation
The use of the Tomey TCP-2000 projector provides an effective diagnosis of refraction and visual pathologies of patient. The selection of correction methods is carried out with a minimum amount of work of a doctor. The examination process is fast and comfortable for the patient.
Technical specifications:
Automatic shutdown Adjustable from 4 to 10 min
Distance to the patient At least 1.9 m
Power supply 115-230VAC, 50/60Hz
Power consumption 20W max
Dimensions 366x291x102mm
Weight 3.5 kg