All goods quality is protected by a Medmetr inspection
Doppler blood flow analyzer + echoencephalograph SONOMED-325
Vendor code: 44362
Used (Condition of a NEW device)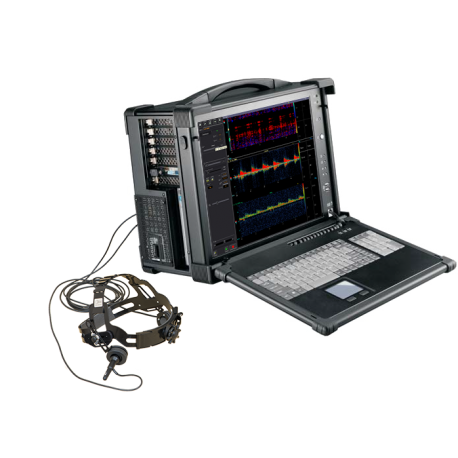 The price for this product is available on request
In stock
Buy
From 20 days to any region worldwide
Compare
Do you want to sell a similar model?
description
Doppler blood flow analyzer + echoencephalograph. Multi-window ultrasound device for dopplerographic and echoencephalographic studies.
Show more
Подробнее о товаре
Допплеровский анализатор кровотока + эхоэнцефалограф. Многооконный ультразвуковой прибор для допплерографических и эхоэнцефалографических исследований.
Область применения:

травматология.

неврология.

сосудистая хирургия.

нейрохирургия.

общеклиническая диагностика.

педиатрия.

офтальмология.
Основные характеристики:
Многооконная планировка экрана (до 8 доплеровских или эхоэнцефалографических окон на экране).

Вычисление в реальном времени медицинских индексов (RI, PI, ISD, STI) и кривых кровотока (HR, VS, VD, VA).

Комбинированная база данных для доплеровских и эхоэнцефалографических обследований.

Быстрая подготовка отчета на основе шаблонов.

Кинопетля доплеровских и эхоэнцефалографических результатов со звуковым сопровождением.

Наличие сеанса сокращает время обследования.

Возможность подключения дополнительных методик.

Поддержка средств передачи информации по сетям и телефонным линиям.

Электронный атлас по церебральной доплерографии.